Asokore Manpong Rural Bank holds 1st AGM
November 16, 2022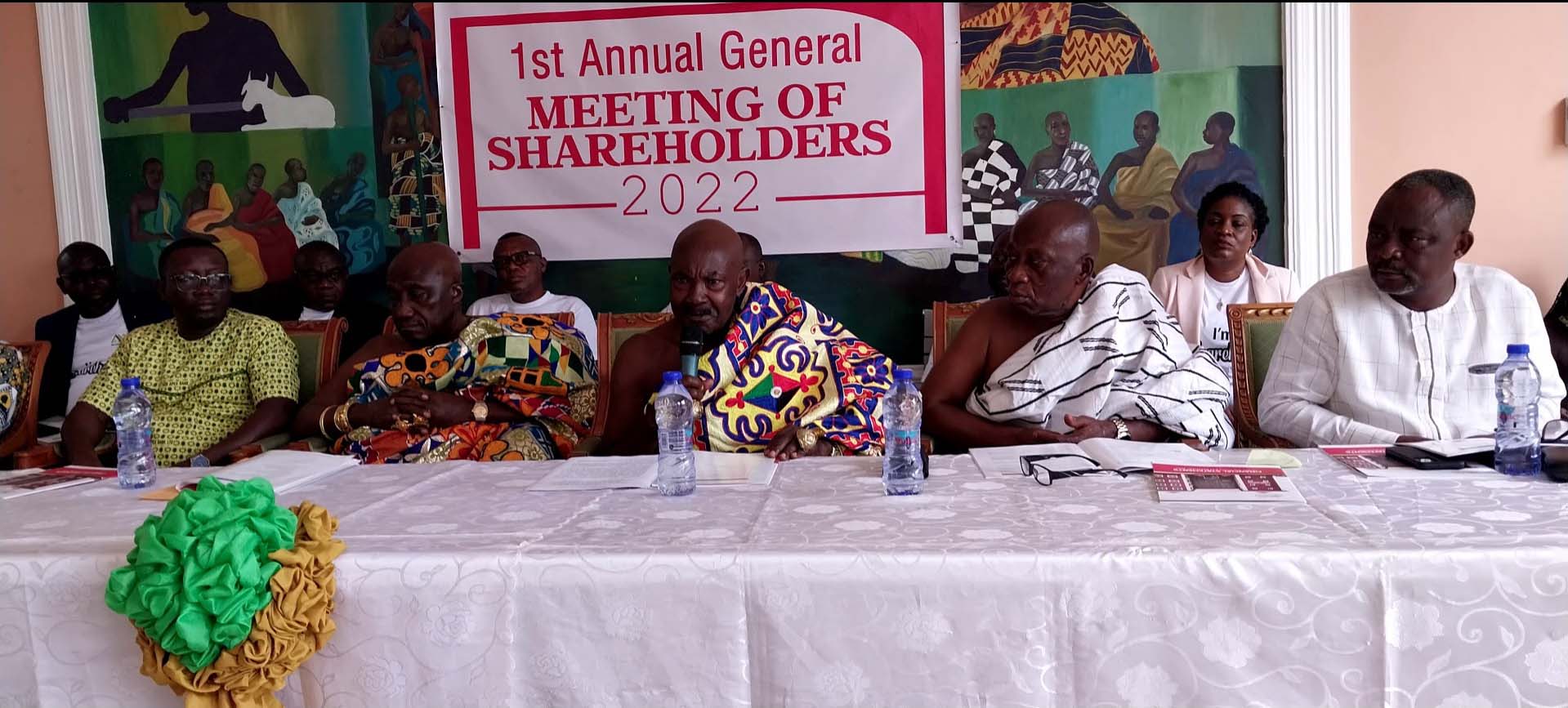 Asokore Mampong Rural Bank PLC at Asokore Mampong, in the Asokore Mampong Municipal District of Ashanti Region, has made some incredible gains in its 2021 year under review performance; recording growth in almost all indicators.
The bank, which commenced banking operations barely three and half years ago, is poised to make financial impact particularly in its operational territories.
At the end of December 2018, after the first six months of operation, the bank had only a total deposit of GH¢1.23million. However, through hard work and dedication, at the end of December 2021 it had recorded a total deposit of GH¢16.75million. The Loans and Advances portfolio was only GH¢13,221 as of the end of December 2018, and this grew to GH¢4.69million as at December 2021.
The bank made a cumulative profit of GH¢52,291 to close the year 2021 – which is very unusual in banking business within the first five years of existence; but Asokore Rural Bank has started recording profits in three years.
The Directors, Management and Staff, as well as clients and shareholders of the bank, have been commended for their faith in the bank, and that is what has inspired its current operational performance.
Stakeholders have been assured that the bank's officials will spare no effort and challenge themselves to work harder in the years ahead to ensure the bank attains its vision of becoming a top, people-centred bank that makes the financial life of its customers easier.
Chairman of the Board of Directors, Nana Boakye Ansah Debrah, announced these and more at the bank's very first Annual General Meeting of Shareholders held last Friday at Asokore Mampong in Kumasi.
Operating Environment
According to Nana Boakye Ansah Debrah, the period under review was very challenging for businesses in the country, particularly businesses in greater Kumasi.
Inflation increased from the December 2020 figure of 10.4% to reach 12.6% at end December 2021. The Ghana cedi, according to the same report, also depreciated against major trading currencies of the country. It depreciated by 4.3% from 5.76 per dollar as of December 2020 to 6.01 per dollar at the end of December 2021.
In respect of these difficulties that had to be surmounted, the bank redefined its operational strategies – considering its strengths, weaknesses and the external threats and opportunities – to mitigate the far-reaching effects, and managed to pull a remarkable operational performance in almost all the financial indicators for 2021.
Corporate Social Responsibility
In line with the bank's mission to provide world-class financial services through sustainable operations which promote the social and economic growth of its customers and their communities, the bank spent a total of GH¢9,600 on Corporate Social Responsibility activities between 2020 and 2021.
Mid-year Review Performance
The bank's mid-year performance review for the year 2022 shows positive variances, which when sustained will result in another impressive performance by end of the year 2022.
At the end of second-quarter 2022, the bank's total deposits hit GH¢17.9million while loans and advances reached GH¢5.6million.
The bank had already recorded a profit before tax of GH¢111,509.85 as of end June 2022. The Board and Management have instituted strategic measures to ensure that this performance is sustained to end of the year, thus giving maximum value to the bank's shareholders.
Regulatory Commendation
In an address delivered on behalf of Managing Director-ARB Apex Bank PLC, Alex Kwasi Awuah, by Gordon Dery, Head of Business Development-ARB Apex Bank, he commended the bank for its business strategy adopted to penetrate the Ashanti Region's highly competitive market.
The ARB Apex Bank PLC has pleaded with the bank's Directors and Management to try and support worthy causes in the Asokore Mampong and surrounding communities.
According to him, the show of good corporate citizenship will further endear the bank to hearts and minds of people in Asokore Mampong and the Greater Kumasi area so they patronise its services.
He emphasised that the current performance is an indication that expectations of the industry and observers will be high – meaning that the bank is not only expected to maintain its current high performance but also put in extra effort to ensure year-on-year performance keeps improving.