Bank of Ghana urged to publicise minutes of its meetings to enhance transparency
April 5, 2018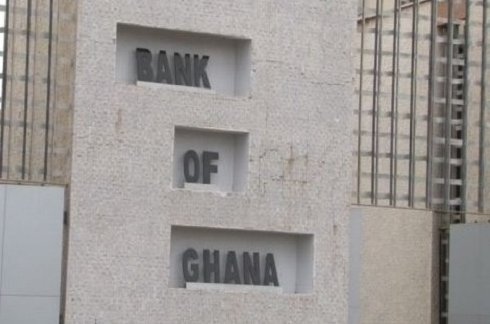 The central bank is being challenged to publish minutes of its meetings to enhance transparency and inform industry decisions.
The call by Founder and Chief Executive of IMANI-Africa, Franklin Cudjoe, follows the recent collapse of two local banks: UT, and Capital Banks together with the takeover of Unibank by Bank of Ghana.
"We need to have the Bank of Ghana minutes, the meeting they have, what everybody said in the meeting must be published without editing because that is what every serious country is doing right now," Mr Cudjoe said.
This, according to him, will enable the public know the weak links in the central bank.
The central bank is often criticised over what some believe is its poor management and supervision.
Mr Cudjoe believes political appointments at Bank of Ghana fuels such challenges in the banking sector.
"Don't forget the central bank's authority is appointed by the government. So they could appoint people they like and they could be making any stupid decisions on our part," he said.
Mr. Cudjoe made reference to the United Kingdom where according to him, whatever every member of the monetary committee said at meetings are published unedited.
"it allows for financial growth and allows for transparency," he emphasised.
On the heels of the recent takeover of Unibank by the Bank of Ghana, the government itself reported that some people at the central bank were giving monies to banks that were clearly in the negatives.
Mr. Cudjoe believes such individuals behind it need to be fished out and punished.
For him, If Ghana does not have a central bank that is fit for purpose, and the politicians interfere with the sector, the challenges in the sector will persist.
"It is time to put serious people at the central bank", he added.
Following the announcement of the new capital requirement, there have been persistent calls by industry players that some local banks should merge to form a stronger force in the industry.
Mr Cudjoe also supports the call.
" I cry little for the local banks because instead of consolidating they all want to become banks when they can be as well be micro-finance institutions. Most of the banks that went down were because of bad management practices," he noted.
Mr. Cudjoe observes that the springing up of smaller oil marketing companies and financial institutions with little capacity affects quality.
He tells Luv Biz such entities must be compelled to merge to be able to compete appropriately.
"There are so many oil marketing companies and Every kilometre there is supposed to be a fuel stations, it doesn't make any sense. They could as well come together and do well".